NorthStar- A Division of Stewart Title Company
STAY SAFE FROM WIRE FRAUD WITH CERTIFID
CertifID is a digital identity and device verification solution that enables the secure exchange of financial information to prevent wire fraud.
CERTIFID OFFERS:
Safe sending of wiring instructions and bank details

Mortgage payoff verification

Up to $1M direct insurance per transaction

Fraud Recovery Services to get back stolen funds
With convenient end-to-end protection, you can keep your information secure and insured at all times!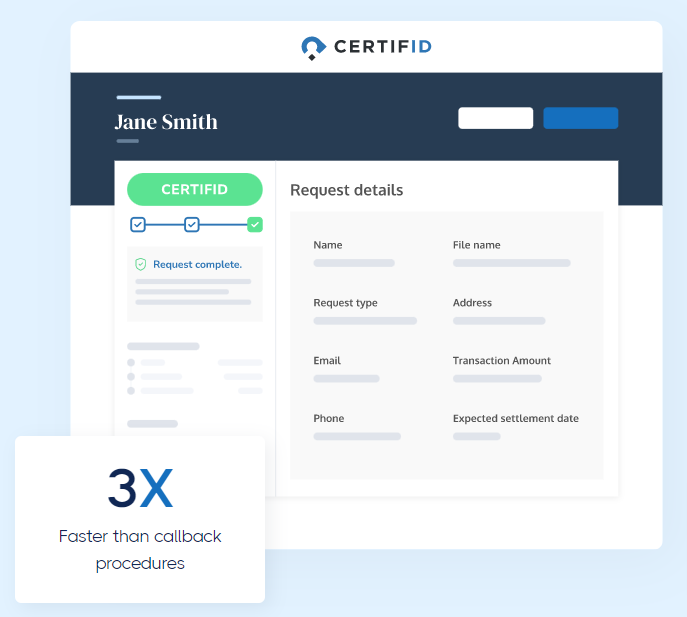 NorthStar- A Division of Stewart Title Company
CertifID stops fraud in its tracks.
Give your employees, customers, and partners peace of mind. Verify banking information and insure every transaction so you can save time and lower risk for all transaction participants.
Secured
Validate identities and credentials for every transaction.
Insured
Receive up to $1 million in direct insurance on every transaction.
Accelerated
Gain back valuable hours by eliminating callback procedures.
NorthStar- A Division of Stewart Title Company
Receive an email and text message from CertifID.
Validate your identity in a few simple steps.
Securely exchange bank account information for a safe transfer of funds.